CAUGHT!
nabbing history's most wanted
Outlaw, assassin, art thief, and spy, these fourteen troublemakers and crooks--including Blackbeard the pirate, Typhoid Mary, and gangster Al Capone--have given the good guys a run for their money throughout the ages.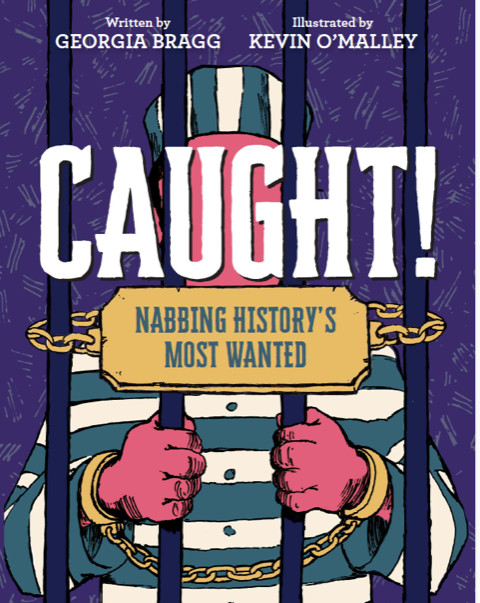 "Nothing is more captivating than Bragg's storytelling."
"VERDICT: Do not escape purchasing at least one copy for public and school libraries to round out a collective biography section."
School Library Journal
"Entertaining and informative."
"Fun and interesting."
Kirkus Reviews
Highly entertaining and assiduously researched, offers a fascinating glimpse into different periods of history and human nature both."
Booklist
Georgia Bragg's father, mother, and brother are all artists, and Georgia is too. She was a printmaker, a painter, and a storyboard artist before becoming a writer. "My parents talked about art seven days a week," she says. "Someone's latest creation was always propped up at the dinner table, so I learned about art by osmosis. I didn't realize how unique my experience was until I got older." Georgia lives in Los Angeles with her husband, two children, and two cats. Read a recent interview with Georgia at PatZietlowMiller.com!